Paradise Cove at Lake Grapevine offers custom wedding design, and our staff coordinates each detail to ensure the perfect wedding for our clients. Our friendly, detail oriented staff will provide your ceremony with the magic of celebrating life and love, one special event at a time in our breathtaking outdoor wedding venues in Dallas .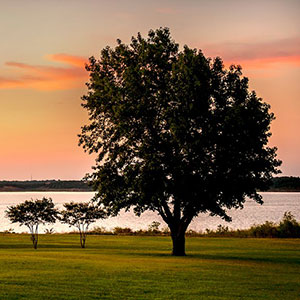 The wedding ceremony is a major milestone in our lives, and is where your new life begins. It is the first step into the future of all of your tomorrows together in the journey of love, life, and happiness. Our outdoor wedding venues in Dallas are located on the southern shore of beautiful Lake Grapevine. Paradise Cove will provide the breathtaking setting for you to be swept off your feet all over again with the wedding of your dreams.
Every great love story deserves a storybook wedding, and that is what you will find at Paradise Cove amid the backdrop of Lake Grapevine. Marriage is a major milestone in our lives, and is often stressful in the planning. Our staff will handle the details to ensure this momentous day is memorable when you select Paradise Cove for your outdoor wedding venues in Dallas.
Every step of the journey will be a reflection of who you are as an individual, and who you have become as a couple. Whether the wedding you are planning is a grand gala celebration or an intimate gathering of a few friends and family, each detail will be the expression of your personal style. We feel each wedding should embrace you as a couple, of your hopes and dreams, providing memories that will last a lifetime. We want to understand your personal vision of the ideal wedding, and will strive to bring your dreams to life with flawless execution from conception to completion.
Whether your vision of a beautiful wedding is beneath a bright blue sky surrounding by flowers before the sparkling waters of Grapevine Lake, or a candle lit ceremony beneath a silvery, full moon reflected in the lake's waters, Paradise Cove will bring the dream to life as the two of you begin life's journey together into the future.
In addition to our wedding services, we offer both a full-service package reception and a lease only reception for the use of our facility for your outdoor wedding venues in Dallas.
Located nearby is the Dallas Fort Worth International Airport, convenient for guests located out of town. Guest overnighting in the area will enjoy the three golf courses with the distinction of being rated among the top 50 golf courses in the nation. Other activities include numerous trails, nature walks, equestrian trails and biking trails for their enjoyment. A wide array of activities are offered for your enjoyment on Grapevine Lake, including picnics amid nature, camping, boating, skiing, wind surfing, fishing and hunting.
Other attractions in the area include rides on a historic train and local wineries. Guests can visit a local theatre or any of the numerous art galleries featuring a variety of talents from painting to pottery, glass blowing and more.
In addition, the area offers a number of spas from resort styled spas to those located in historic homes for the connoisseur of historical architecture, and spas created just for children. Your guests can enjoy Grapevine's attractions and relax in a spa for personalized attention and a wide variety of personal services.
Contact us or visit our wedding pages for further details on Paradise Cove's outdoor wedding venues in Dallas. Thank you for your interest in Paradise Cove. We anticipate assisting you with your custom wedding design, and a great start to your life together.