The Wedding Dress | Outdoor Wedding Venues Fort Worth
Paradise Cove offers luxurious outdoor wedding venues in Fort Worth. You probably spent a great deal of time selecting your wedding dress. Have you considered what you will do with it once the honeymoon is over? The following ideas may provide new life for the wedding dress you waited a lifetime to wear.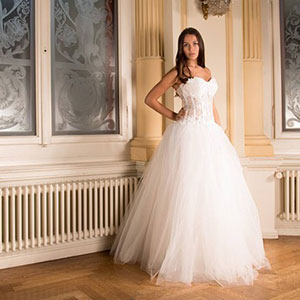 Donation provides a popular second life for a wedding dress. Donating your dress allows another brides dream to come true. Furthermore, organizations are plentiful for donated wedding dresses.
Create a custom craft surrounded by memories. A piece of the lace, beadwork, or unique details will create a romantic background for a favorite wedding picture. When the little ones start coming, the lace will make a charming background for their first photograph.
Turn your dress into elegant baby pillows for the children, and grandchildren to come. Grandmothers past often incorporated pieces of their wedding dress in quilts for their children and grandchildren.
Have the wedding gown professionally sealed for preservation. Brides often save their dresses for their daughter's wedding. However, just remember how carefully you selected it, and accept it if she wants her own.
Use the lace to create christening gowns for your future little ones. It is certain to become a family heirloom.
The skirt will create an elegant tablecloth and/or napkins.
A wedding dress creates an elegant and romantic baby bassinet.
Remake it into a cocktail dress.
Craft it into a Hope quilt. A Hope quilt sells through a raffle or at auction, with the proceeds benefitting Children's Hospitals, St. Jude's, Cancer Treatment Centers, and other similar charities. It is a lovely idea, and keeps the love going forward.
Sell it.
It is unfortunate, though true, a wedding dress is a one-time use item. With a little thought, you can find it a new home, or repurpose it. As beautiful as your wedding dress is, finding a second life for it provides a worthwhile project. As your wedding day approaches, visit Paradise Cove's outdoor wedding venues in Fort Worth, where luxury is defined.
Paradise Cove provides luxury outdoor wedding venues in Fort Worth for your special day. Contact us for a personal tour, to book your wedding, or for any questions. We will provide a tour and discuss our various options with you. The staff of Paradise Cove looks forward to meeting you.