When it comes to your wedding registry, there are numerous options available, from traditional department stores to online options. The wedding registry is but one of the many tasks involved in planning the wedding of your dreams. From the skillful staff, to the natural opulence of its setting beneath a blue Texas sky, Paradise Cove is foremost among outdoor wedding venues in Dallas.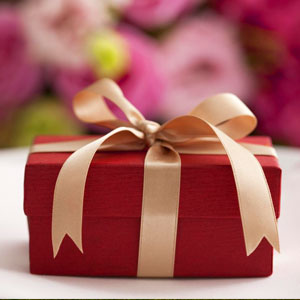 Furthermore, our outdoor wedding venues in Dallas is a short drive from numerous recreational activities for guests such as boating, camping, fishing, parks, and trails.
An online registry is convenient for both you and your guests. You can add or delete items from your registry list at any time, and view the items guests have selected for purchase. This provides guests the convenience of shopping from home, and is especially beneficial for those who are out of state.
There is etiquette to consider with the registry, and the following shares some tips for creating an excellent wedding registry, and some common mistakes to avoid:
Do
1. Ensure that you have a wide variety of gift selections and price ranges. Offer a larger assortment of lower and moderate cost items. For example, if you frequently bake cookies using your mom's kitchen goods, guests will have the opportunity to select what they can afford among cookie cutters, baking pans, measuring cups and spoons, etc…
2. Have your wedding registry complete at least a month before your bridal shower and wedding. This will prevent the rush to create a last minute registry.
3. Add an insert to your invitation with driving directions, local hotel information for those arriving from out of town and weekend activities. An insert is convenient for including links to your wedding registry. Ensure you include the name on the registry so your guests are able to find it.
4. Though new to the U.S., funding sites are becoming popular for cash donations to help with the honeymoon, in lieu of gifts.
5. Send thank you notes as soon as possible after receiving a gift. Etiquette allows you a year to send them, just as it allows guests a year to send gifts, though doing so quickly shows how much you appreciate the gift and their thoughtfulness. If a guest is responsible for both a shower and a separate wedding gift, you can send a single note as long as you mention both gifts specifically.
Don't
1. Do not register for high-cost items only, as not all guests can afford them. Include both moderate and lower priced items. While you are likely to have family members who are generous with a gift, a guest may live on a single fixed income. Keep your guests in mind as you prepare your wedding registry. Guests who come to your outdoor wedding venues in Dallas with regret that their gift was not anything you have listed, will not enjoy it as much.
However, if you already have the low cost items such as towels, cups, and bowls, it is acceptable to list costly items such as a sofa or dining room set. You can suggest guests go in together to purchase it, or set up a fund for cash donations.
2. Requesting money is not appropriate. A registry with items composed of predominately low and moderate cost items, and a small list of high-ticket items will ensure gifts for every budget. Be sure to include items from walk-in retailers as well.
3. Your wedding registry needs to be available at least a month before your shower and wedding, and even earlier is better.
4. Do not include personal items such as handbags, or perfume is not acceptable wedding etiquette.
5. Do not overdo it. Stay on the priorities of what you really need, want and will use. This will reduce the chance of getting a gift you will not use.
6. Do not add registry information on the wedding invitation, doing so is bad wedding etiquette. An insert is acceptable by most standards, but never on the invitation itself.
Overlooking the sparkling waters of Lake Grapevine, Paradise Cove provides spectacular outdoor wedding venues in Dallas for the first day of the rest of your life. From the landscaped grounds and gazebo, to the indoor reception hall and its massive stone fireplace, Paradise Cove will provide the magical beauty every bride desires for her special day. Give us a call to schedule a tour, and let us show you how special your wedding can be, in the breathtaking setting of Paradise Cove's outdoor wedding venues in Dallas.
Our dedicated staff will handle the details ensuring your wedding fulfills your dreams, when you select Paradise Cove for your outdoor wedding venues in Dallas. Please contact us or visit our wedding pages for further details on Paradise Cove's outdoor wedding venues in Dallas. We hope you found our guide for your wedding registry helpful, and look forward to meeting you.